Preparing For Your Success
All Scyene plans include our Advance CRM. Enjoy automation forms, email, in addition to an opportunity and proposal builder enabling you and your team to create custom workflows and close more deals!
Basic Plan
Single User Account
Starter Plan
Multi User Account
Professional Plan
Multi User Account
Enterprise Plan
Multi User Account
Contact Us
For Pricing Options
*Please note a $98 onboarding and account setup fee is added to the beginning of each paid plan. Other terms and conditions may apply.
Advance Solutions All In One Place

Advance CRM
Automatically follow up, close more clients and seamlessly collaborate amongst team members.

Advance Marketing
Our platform automates social, email, SMS, voice and daily marketing activities to make your outreach more efficient.

Advance Tracking
We track & record everything. All calls, leads, tasks, inbound & outbound email, SMS conversations and much more.

Advance Project Management
Our project management tool works immediately as a client is onboarded, organizing complex projects and more.
Establish New Business Growth Plans
With Scyene your business growth plans become more realistic to obtain. Utilizing our business solutions will help establish the transformation you've been looking for.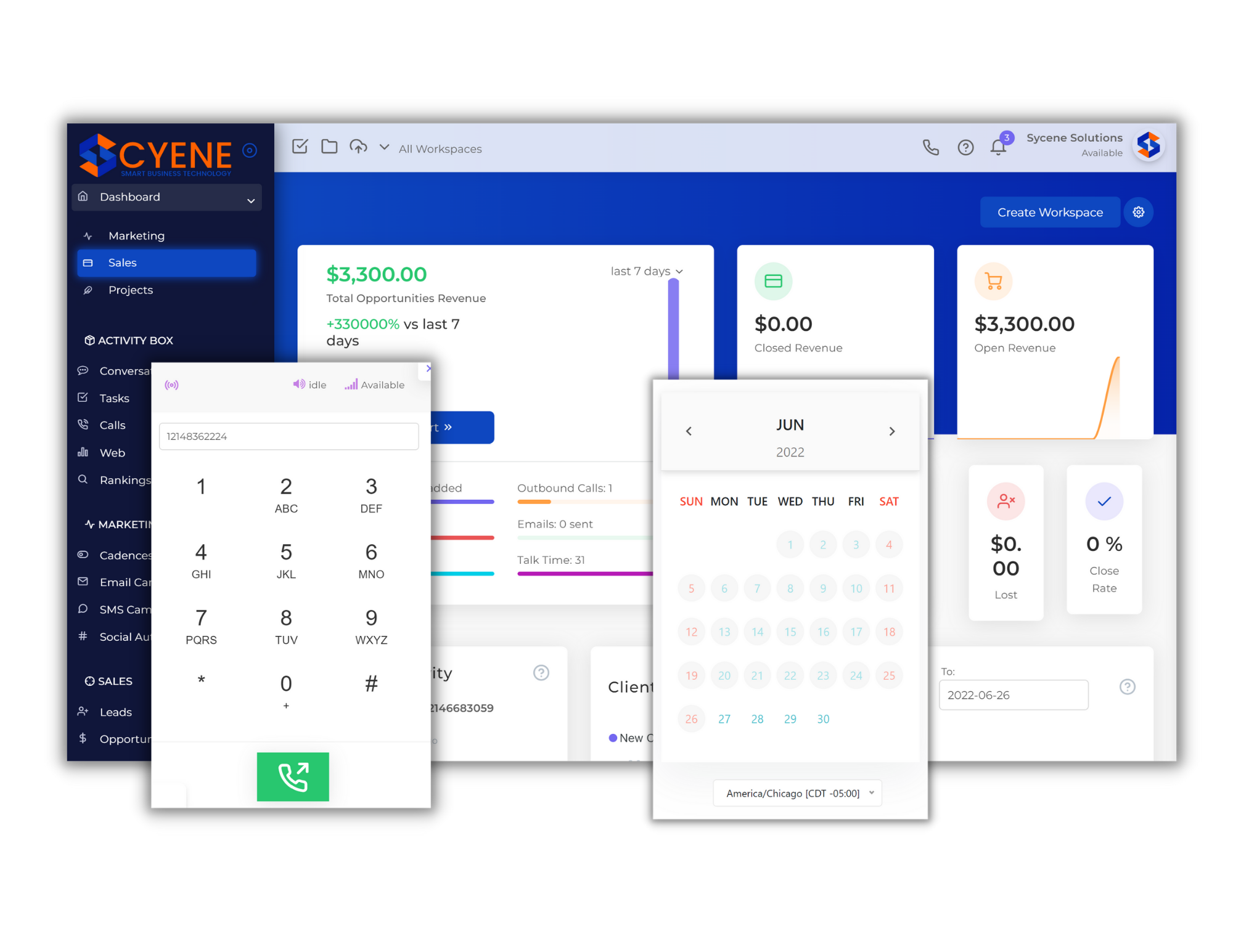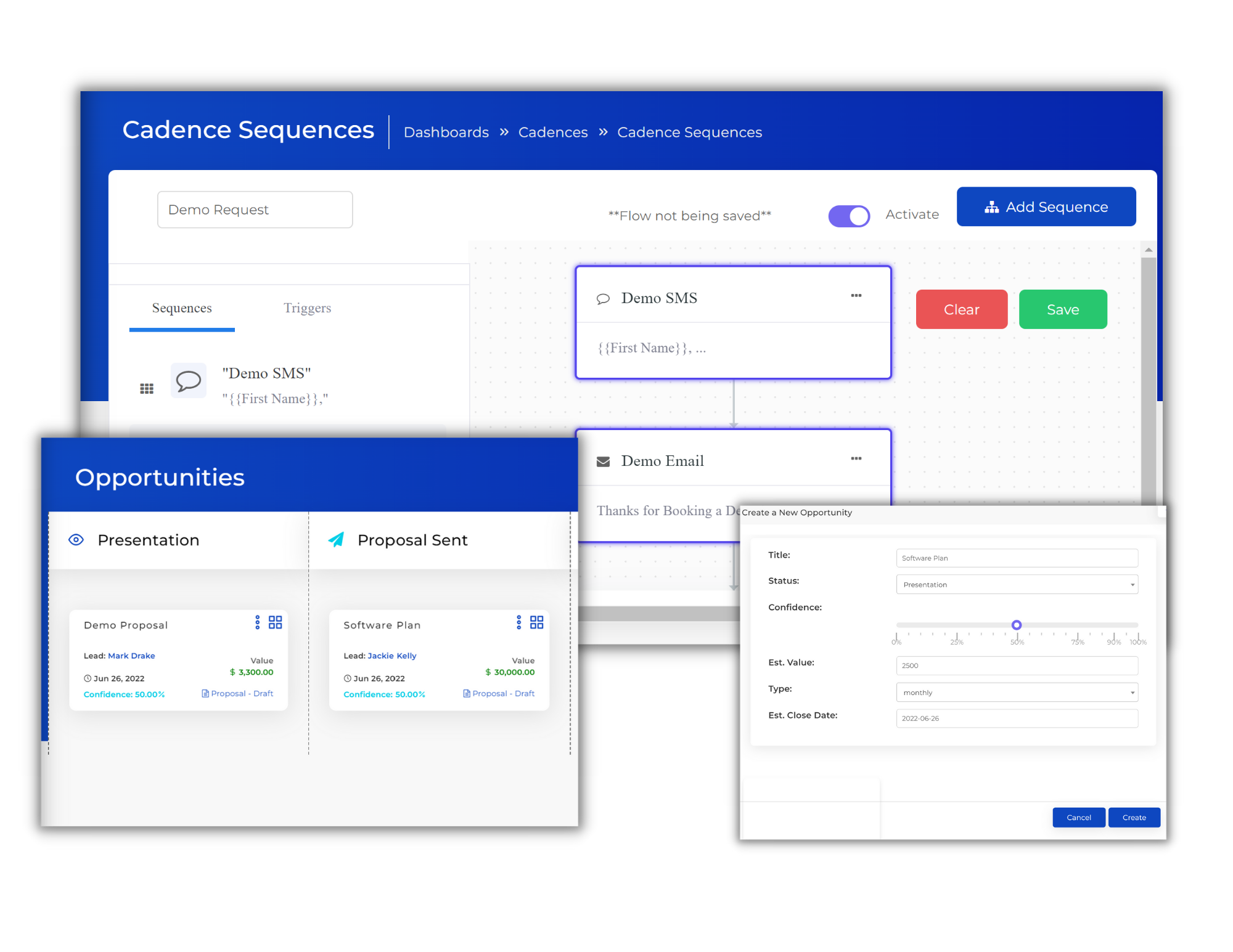 Never Miss Another Opportunity
Our Advance Phone System will allow you to create a professional presence with your prospects and customers, while streamlining sales and support activity for your business. 

Business Phone
Build Credibility, Protect Your Privacy

Call Recording
Record Calls via CRM and Your Cell

Auto Attendant
Route Callers To Internal Departments

Call Forwarding
Forward Calls to any Phone Number